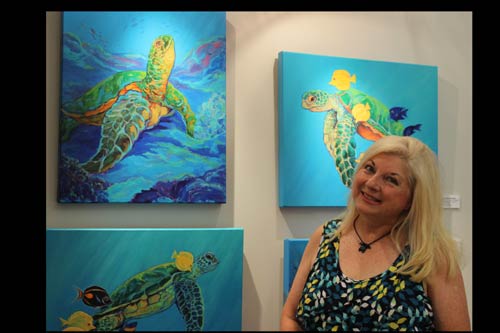 Gloria with several of her sea turtle paintings
Interesting Links
If you would like to link with this website, please use the Contact Form to send a request for a link exchange. Links which are listed below open to a new window. Please close that window in order to RETURN to this website.
Gloria Clifford Tropical Island Art
Gloria Clifford Island Designs

© 2004 - 2020 Copyright Gloria W. Clifford All Rights Reserved
All images/paintings on this website are fully protected under International Copyright Law
Copying images from this website without the permission of the artist is considered copyright infringement.