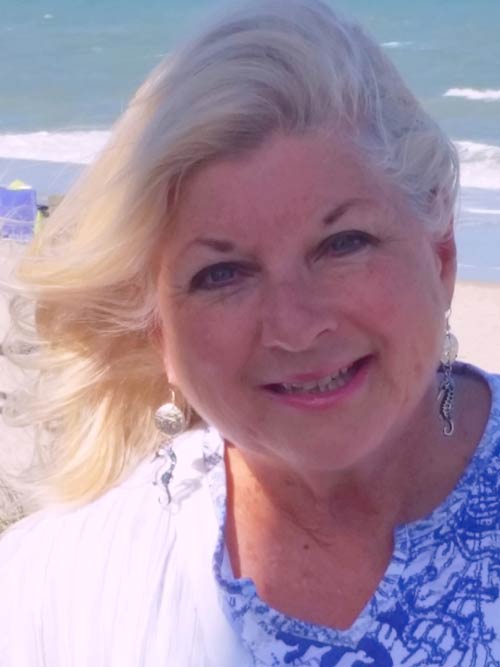 About the Artist
A quote from the artist: "One of the greatest joys within my life is knowing that my paintings bring awareness to the plight of endangered species. I am immensely thankful for this God given talent and for the blessing of having a career that I absolutely adore. One of my greatest accomplishments to date has been my involvement within a global community as a member of the Ocean Artists Association. Creating art to help our planet has been such an incredible honor! "

Gloria Clifford, has always had a deep love for the ocean and tropical habitats. As a professional painter, she chooses a brilliant color palette to capture the attention of her audience. Gloria does this to get an urgent message of the plight of endangered and threatened species across to her viewers.

As a SEASONED LICENSED ARTIST, Gloria Clifford's brilliantly colored images are also featured on products within many local retail shops. Her creative images and artistic talent has quickly spread across the globe within the licensed world, specifically within the Home Decor Industry.

One of Gloria's NEWEST BUSINESS VENTURES is the creation of her own ISLAND ART BRAND which feature her designs within Home Decor products. You may see a sampling of these products on this website by clicking on the PRODUCTS TAB above. Gloria's colorful creations are now seen locally under the copyrighted name, "GLORIA CLIFFORD ISLAND DESIGNS" aka "GC Island Designs".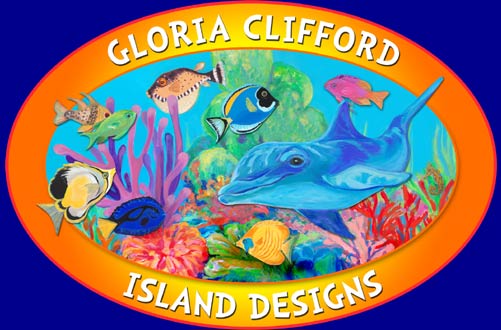 Contact the Artist
Please feel free to contact the artist with any inquiries or to purchase one of her ORIGINAL paintings. To purchase all other products or reproductions of Gloria's art, click on the items you wish to purchase and payment instructions will follow. International shipping costs DO NOT APPLY to prices which are posted on this website. For international shipping, please contact the artist for shipping costs.

Please use the form below to contact the artist by email. Thank you!
Gloria Clifford Tropical Island Art
Gloria Clifford Island Designs
Sebastian, Florida 32958
(804)514-7716

© 2004 - 2018 Copyright Gloria W. Clifford All Rights Reserved
All images/paintings on this website are fully protected under International Copyright Law
Copying images from this website without the permission of the artist is considered copyright infringement.